Institution Achievement
BRIMS bagged an award of Outstanding Institute for Industry Academia Collaboration at Higher Education Human Resource Conclave, Pune on Saturday, 4th May, 2019.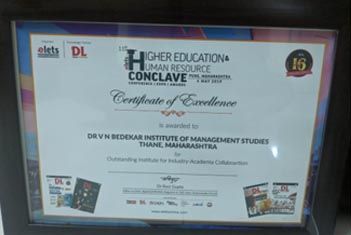 ---
Competition Success Review rates Dr. V. N. Bedekar Institute Of Management Studies as the 'Top Outstanding B-School of Excellence In India'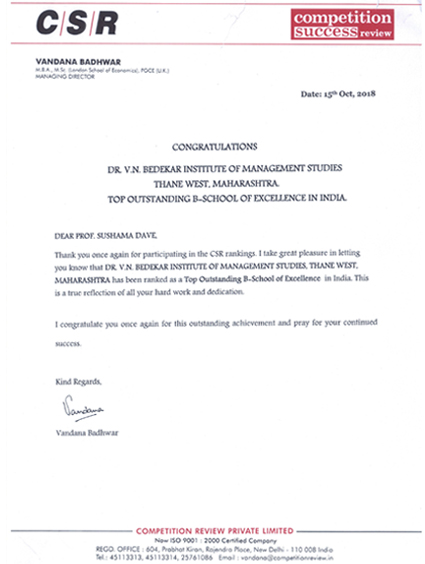 ---
Chronicle's All India B-School Survey 2019
---
Management Institute Of The Year - 2018 By Higher Education Review
---
AICTE - CII Survey of Industry Linked Technical Institutes 2018
---
Outstanding B-Schools of Excelence by CSR B-Schools Survey 2018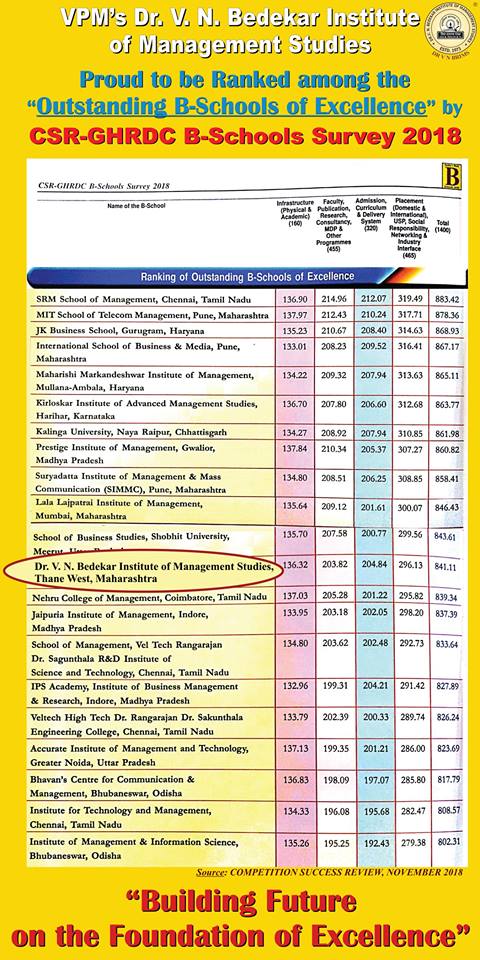 ---
BRIMS in media for the award received.
---
---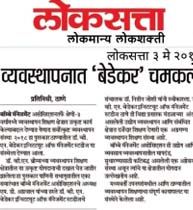 ---
Dr.V.N.BRIMS is received Certificate of Recognition as "Top Private B-Schools" by "digitalLearning" at 7th Higher Education & HR Summit, Pune."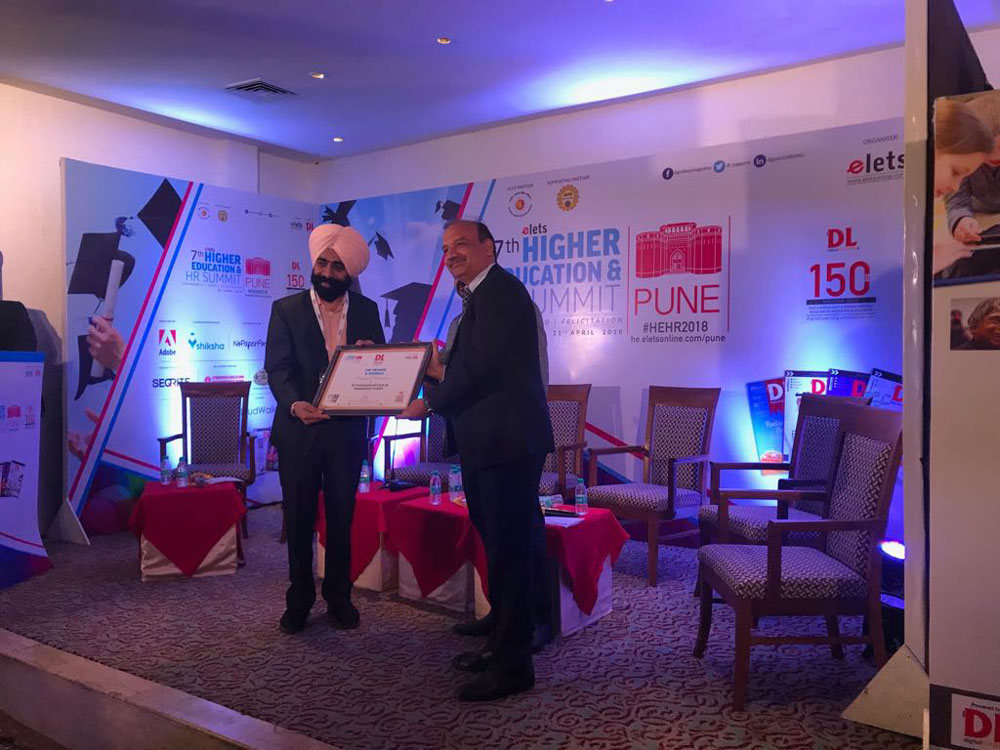 ---
Dr.V.N.BRIMS is Proud to Receive "Academic Excellence in Management Education Award 2018 (Tier 3 Category)"
---
Dr. Nitin Joshi sir was awarded as an Assessor by CII for CII-Exim Bank award for Business Excellence 2017.

---
"BRIMS ranked as Outstanding B-school of Excellence" by CSR-GHRDC

---
Brims bags the award for Best B school in Innovative Marketing 2nd time in a row

---
Higher Education review awards BRIMS as Management College of the Year-2016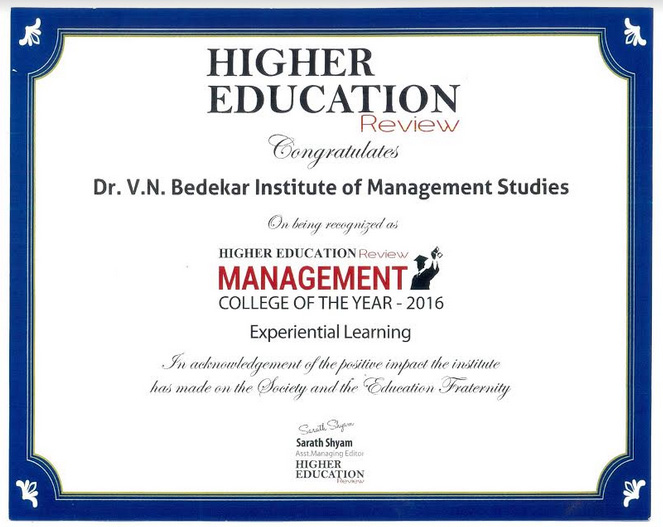 ---
LOGISTICS SERVICE PROVIDER Awards2016
---
BRIMS has been awarded with Best B-School award in Innovative marketing to the target segment by DNA